Shopping Cart
Your Cart is Empty
There was an error with PayPal
Click here to try again
Thank you for your business!
You should be receiving an order confirmation from Paypal shortly.
Exit Shopping Cart
| | |
| --- | --- |
| Posted by gooddogdc on July 5, 2012 at 3:15 PM | |
Charlie came to WARL as a stray at 4 months old.  Someone had left him tied to a lightpost.  We think that he had been left their for almost two days.  He was shy when he first came in after his terrible ordeal, and we all grew immediately attached to this super wiggly, submissive pit puppy.  As the months went on, Charlie grew increasingly confident here at the shelter.  Unfortunately, he also learned some bad habits.  It is very hard for a teenage dog to deal with the inconsistencies in a shelter setting where they interact with so many different volunteers, staff, and visitors.  As adolescents, they are trying to figure out where they fit in the world - can you imagine trying to figure out where you fit in a world of hundreds of constant rotating people, many of whom are strangers?  Needless to say, Charlie soon learned that he could control people with mouthing, humping, jumping, and other obnoxious adolescent behaviors.  After a month or so of these shenanigans, Charlie was pushing his luck.  In order to get him back on track to the dog that I know he is, I decided to take him home to foster "boot camp" and get him back in tip top shape.  So far, he is exceeding all of my expectations.
Here is his current website description: 
Hi there! My name is Charlie and I am a teenage pit mix. Although, because I love to sniff and I love to play with my paws, my foster mom thinks I must also have some boxer and hound in me. She says that it would be fun to get me DNA tested one day to know for sure.
My favorite thing in the whole world is being around people and other dogs. I love my foster dog sister Iry. My foster mom always laughs at me because she says I am in love with an older woman. Even though my foster dog sister sometimes tells me to get lost, I still love her. I'm not sure why she is so grumpy? My foster mom says I will understand when I am older. I also really enjoy running through the woods and playing in the water.
I am currently in foster care, and my foster mom says that I am a very sweet, loveable boy. She also says that she hopes that I can find new owners who will commit to my training because she thinks that I have lots of potential. My foster mom spends lots of time training me, and I love training! I am learning lots of things, and after only 1 week in foster care, I already know: sit, down, stand, stay, leave it, back, kennel (go in your crate), wait (stay), up (to get in the car), and to wait politely for my food bowl. I am also crate trained. I am working on coming when called and loose leash walking, but it is hard when there are so many interesting things in the world to go and see!
The other thing that my foster mom insists on is peeing and pooping outside. She takes me out every 2 to 3 hours, and because she tries so hard, I always hold it until we get outside. After I go potty outside, she is very nice and always gives me a cookie and lots of praise. I love it when she tells me how good I am!!!
After a long walk, we come inside and my foster mom lets me lay down near her on a blanket. She always gives me my favorite Nylabone or a stuffed Kong because she knows how much I like to chew.
I love being with my foster mom all day. I go to work with her and sleep in my crate or go to meetings with her. I am very good because I love going to work! I hope that my new mom or dad will be able to take me to work or stay home with me because it makes me so happy.
Because I am working on so many things and because my foster mom wants my new owners to love me as much as she loves me, WARL is giving me a free training class to take with my new mom or dad! Won't that be fun? I can't wait! My foster mom thinks that it is important that my new owners speak the same "language" as me, so that I have consistency. Not sure why, but she always tells me that I need a strong leadership program and that she hopes my new owners won't spoil me, so that I can be the best dog possible. I'm not sure about that spoiling thing, but my foster mom does a leadership program with me, and I love it!
Please email my foster mom at [email protected] if you want to know a little more about me. I hope to meet you soon! ~ Love, Charlie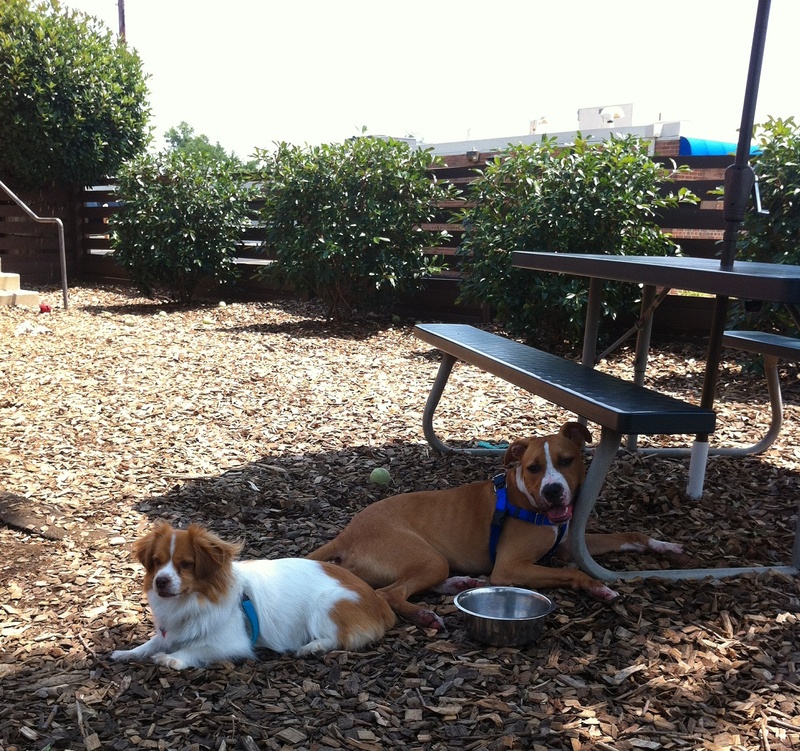 Categories: Charlie (ADOPTED)
/