Shopping Cart
Your Cart is Empty
There was an error with PayPal
Click here to try again
Thank you for your business!
You should be receiving an order confirmation from Paypal shortly.
Exit Shopping Cart
| | |
| --- | --- |
| Posted by gooddogdc on September 24, 2010 at 8:30 AM | comments (23) |
Thank you to everyone who followed and supported Phoenix along his way!  After a greuling stay at the shelter and two months in foster care, Phoenix has finally found his forever home!  He went to an amazing family, and the best part is he has a new brother who looks kind of like him!  Good luck Phoenix, we'll miss you!

It's hard to believe we've had Phoenix for just over three weeks now! 
He is SO good!  We leave him out when we go.  All of my precautionary baby gates and ex pens that I put up for foster dogs have been taken down.  He never has an acccident inside.  He gets along with my dog Iry - they are cuddling on the futon as I write this (cuddling is ALWAYS initiated by Phoenix :), she likes to play hard to get).  He never gets into the trash or tries to counter surf.  He never begs when we eat.  And, he gets along with every dog and person that we have met so far!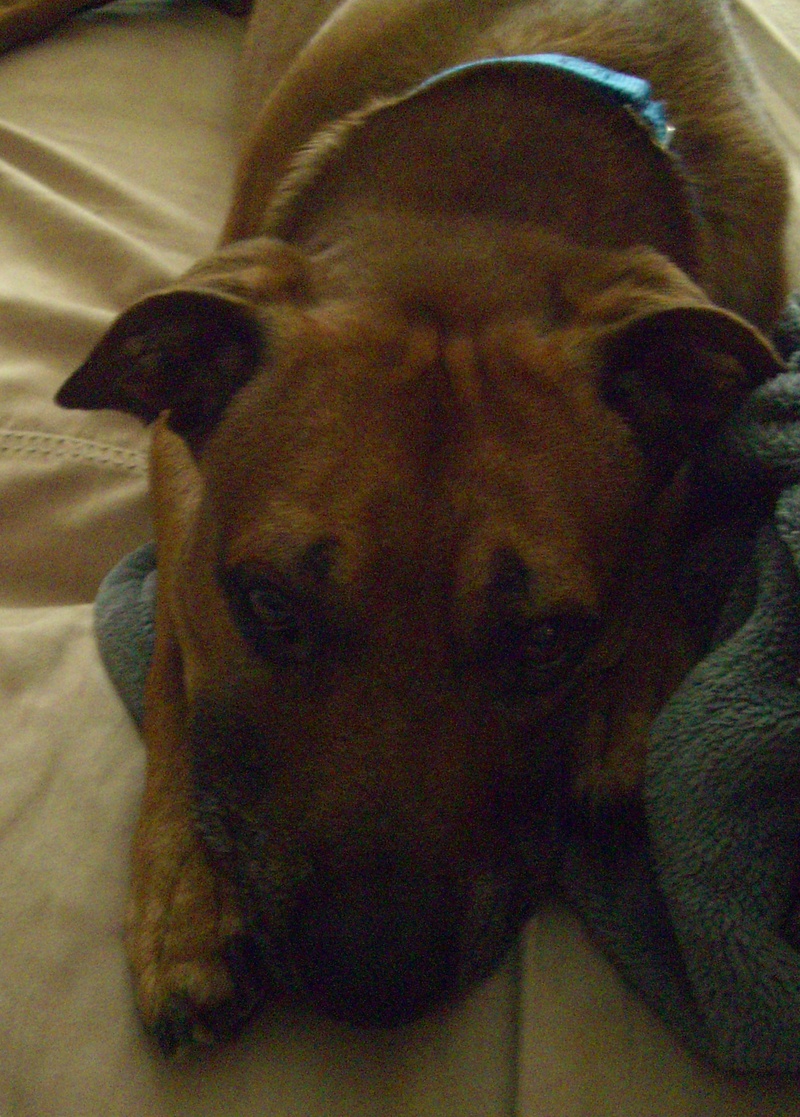 People LOVE Phoenix!  And Phoenix loves people!  He has this very gentle way of saying hello with a thumping tail that always makes me (and everyone else) melt.
He is as close to the perfect dog as I have ever seen.  He has brought us so much happiness, and I know he has lots more happiness and love to give! 
If you are interested in adopting Phoenix or would just like to learn a little more about him, please email me at [email protected]  I look forward to hearing from you!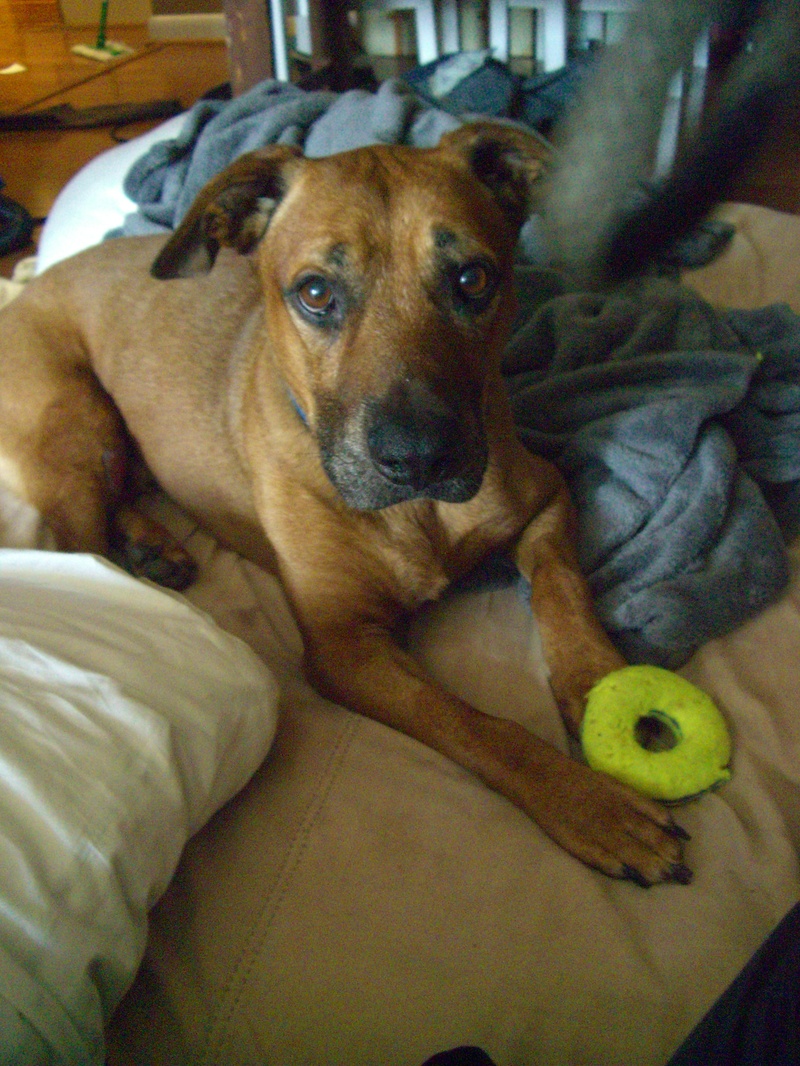 My favorite picture!  Phoenix LOVES his Kong doughnut!  It was actually Iry's, but he adopted it.  We actually need to replace it soon because he broke the squeaker, which was his favorite part!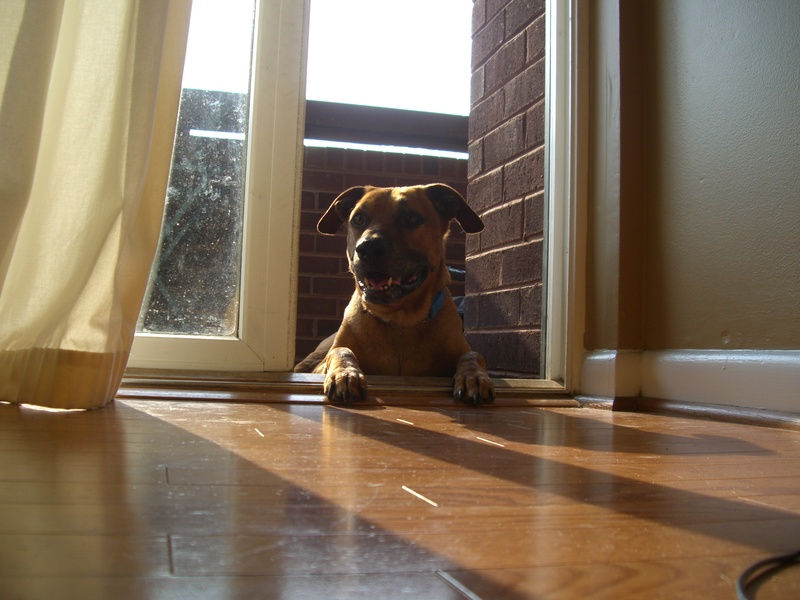 Phoenix enjoying the air conditioning and the sunshine - smart boy!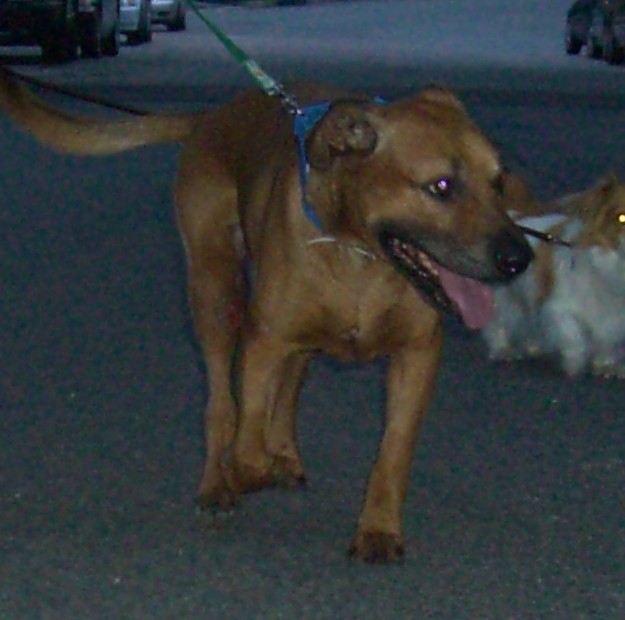 A walk is Phoenix's FAVORITE thing!  Even though he can't go far - he loves to go around the block and do outside activities!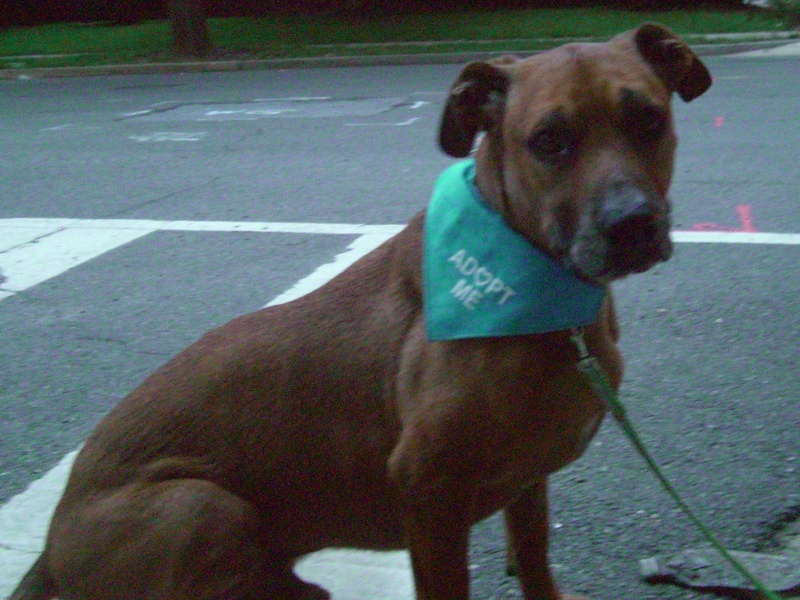 Phoenix in his "Adopt Me" bandanna - how could you not?  He's so handsome!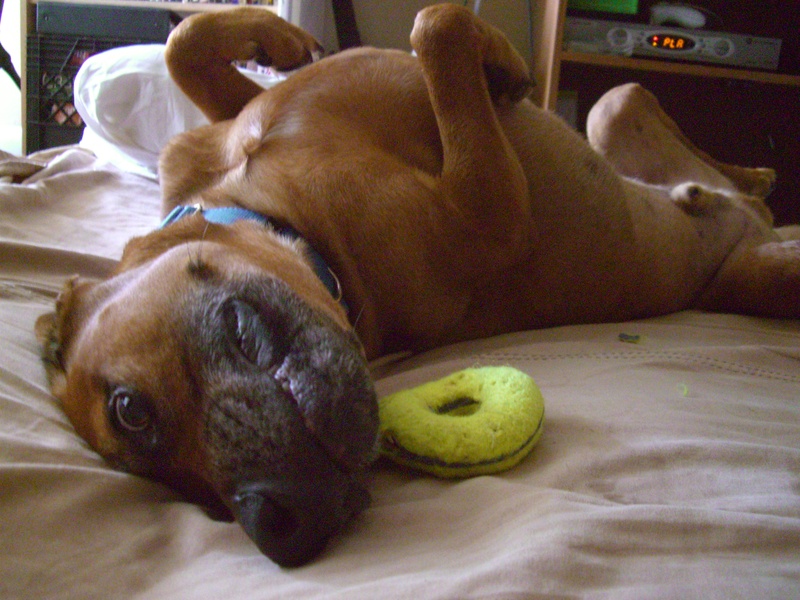 Phoenix's favorite way to sleep and hang out!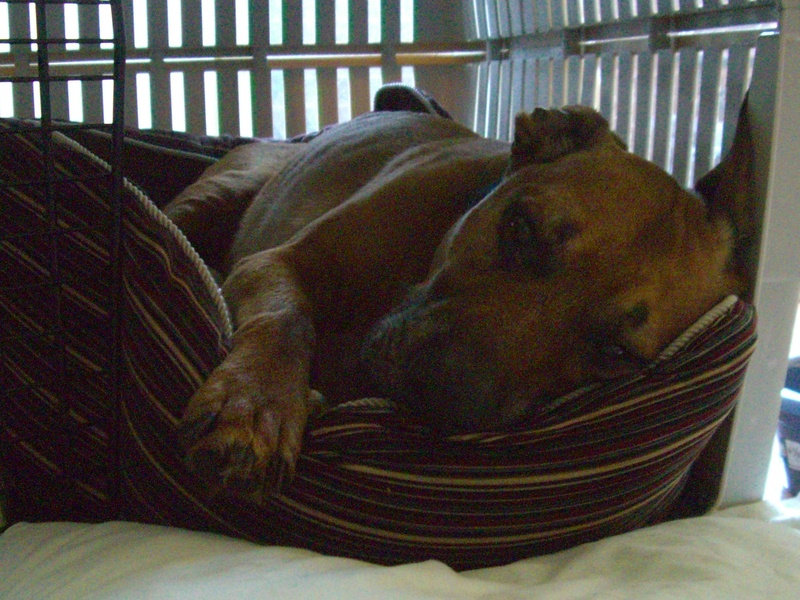 Phoenix loves his crate and will go in willingly.  It also seems to be his choice hang out during the day (although, it is a close call between that and the couch!).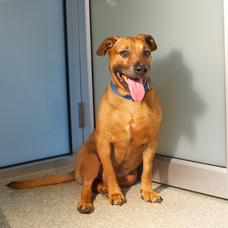 So, I've been very busy lately, and haven't had the time to introduce you to our newest addition - Phoenix!  Phoenix is a handsome lab mix with LOTS of love to share.  He has definitely been through hard times this past year.  His previous owner surrendered him to the shelter with his brother in February of this year.  At the shelter, they discovered that Phoenix had two bad knees, and hip displaysia.  They recently fixed his right knee, which is healing up nicely!  He has also started taking joint supplements (chewy treats!) daily, and they really seem to be helping him.  Phoenix is estimated to be around 9 years old. 




A 9 year old dog at the shelter with bad hips and knees does not go quickly!  As a result Pheonix and his brother Scrapper waited and waited to be adopted.  A few months after they arrived, Scrapper passed away from old age.  The shelter can be a very stressful place to be!  After Scrapper died, Phoenix began to be depressed.  He would just lay on his doggy bed ever day, looking up at the world with sad eyes.  Eventually, he started refusing to eat.  I took him home to take care of him during his required bed rest so that his knee could heal post surgery. 




Wow was I surprised!  This totally shut down dog began to come out of his shell.  Through persistent hand feeding by my boyfriend, he regained his appetite and now eats out of a bowl.  The high quality dog food has made his coat shiny and thick.  He leg is almost fully healed.  And, the best part is, that he is HAPPY!  You see it on his face that he is so relaxed and thrilled to be out of the shelter environment.  He is also completely housetrained.  I have left him out for over 9 hours (by mistake!), and he held it until I could get home to let him out.  He is not aggressive to dogs or people - he is super gentle with everyone.  And, my boyfriend and I get a special gaze and tail wag when we come home that he reserves for "his people."  He loves my 14 lb Corgi mix.  She wasn't crazy about him initially, but he has slowly convinced her to love him too - now they frequently settle down right next to each other to sleep.  Phoenix is also very well mannered around the house.  We have a coffee table that is easy access for him, but he never even tries to get the food on the table.  He also does not beg while we eat. 




All in all, he is the PERFECT dog.  If you want a well mannered house dog that gets along with everyone and is perfectly happy to snooze on a dog bed all day or cuddle up for a movie, this is the dog for you!  He would also love to accompany you for a stroll around the block. 





Please let me know if you would like to meet Phoenix.  I'm sure he would love to meet you!  You can email me at [email protected] with any questions.  He is going to be a tough one to give up!  If I had space for three dogs, I would DEFINITELY keep this dog.  Trust me, it doesn't get better than this!








0

/